ResLife
TOP 10 places to visit in Coventry!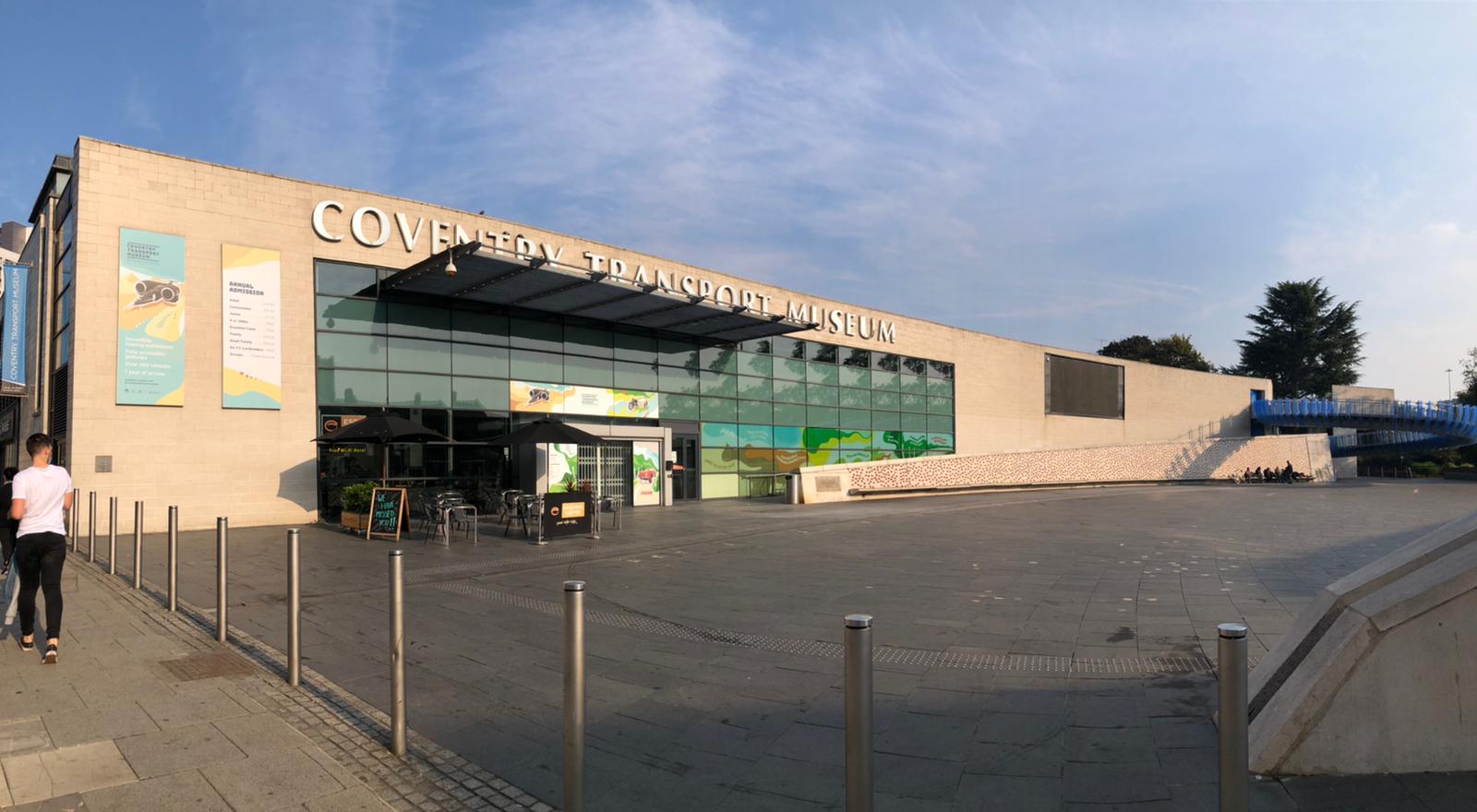 Transport Museum
The transport museum, located in the City Centre, is one of Coventry's most popular attractions, where people travel all over England to visit. The transport museum is the home to over 250 cars, 300 cycles, and 120 motorcycles, one of the biggest collections of British road transport in the whole world! WOW! The museum also hosts several exhibitions, so if this is your kind of thing, I definitely recommend checking out their website for updates:
https://www.transport-museum.com/events
As well as this, there is a 4D simulator which you can take a ride of and experience what it is like to drive the fastest car on earth!
Whether you're a lover of cars or the history of British road transport, you will thoroughly enjoy visiting the museum, and also learn soooooo much about the history of British road transport!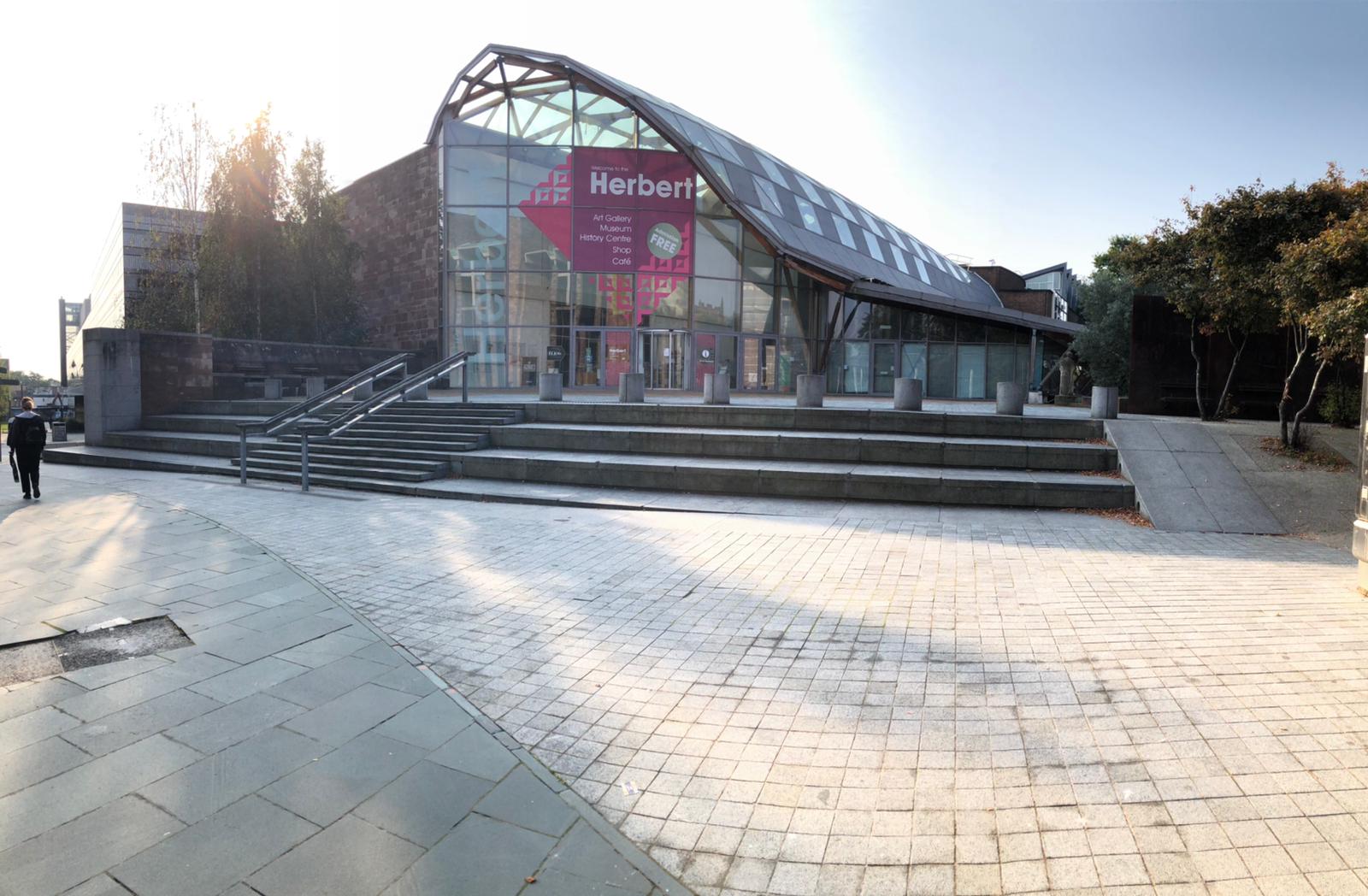 The Herbert Gallery
Named after Sir Alfred Herbert, one of the biggest manufacturers of machine tools in the world at one time, The Herbert Gallery is another amazing place to engross yourself into the history of Coventry, as well as with art and culture.
There is something interesting for each visitor to see including galleries of natural arts and history, interactive games, events, workshops, and exhibitions. If art, culture and culture is of interest to you, or you simply want to visit somewhere new, then this is the place to go and be fascinated.
You will not be disappointed!
For more info about current/future events see the link below:
https://www.theherbert.org/whats_on/
What's best is that it is essentially located on campus, opposite the Cathedral and next to Alan Berry. Definitely a place you need to check out!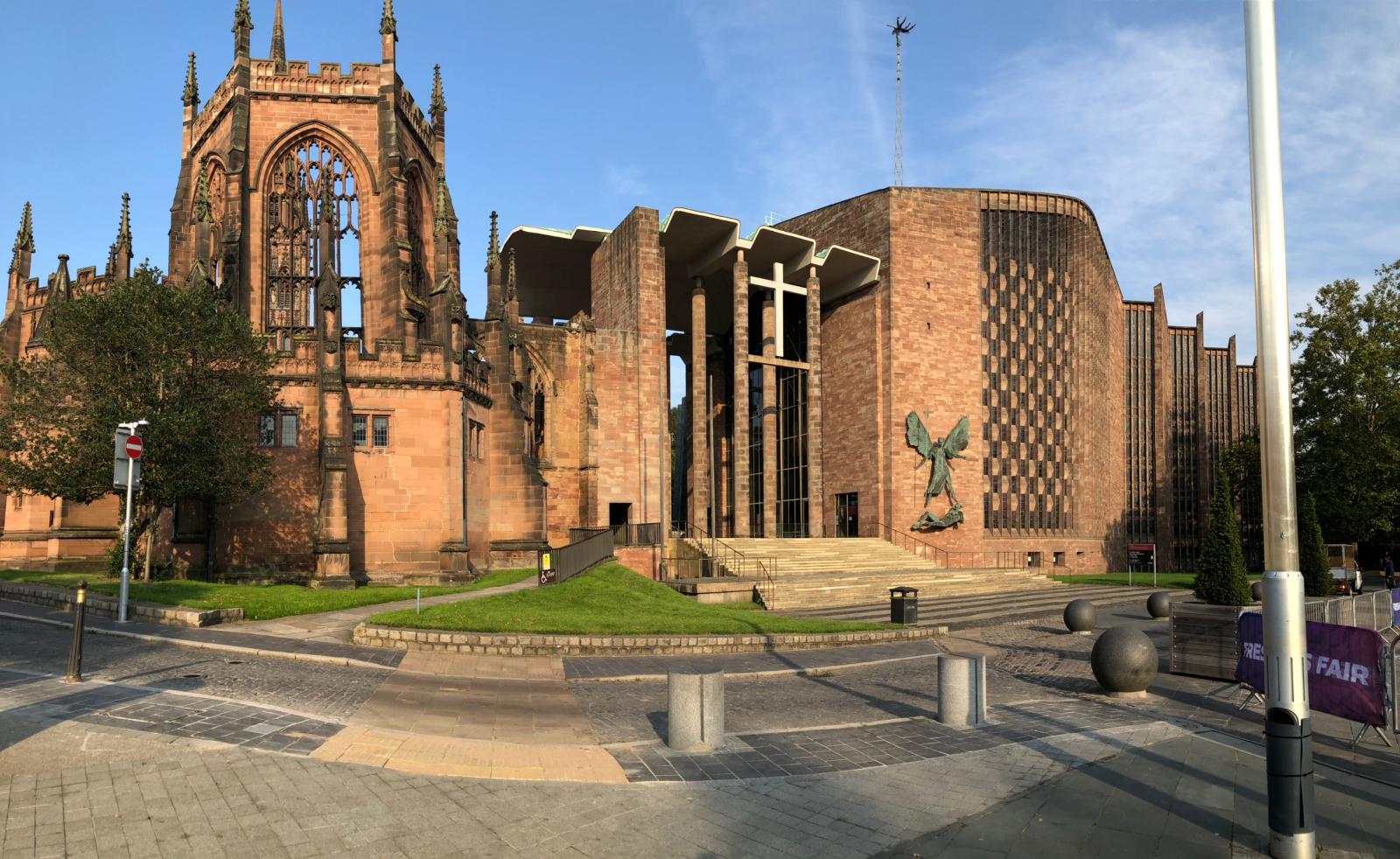 Cathedral
Coventry Cathedral is a further one of Coventry's most famous attractions, which welcomes thousands of tourists each year from all over the world.
Following the attack on the attack on the Cathedral during the second world war, the new Cathedral preserves the history and remains of the original cathedral, prompting the Cathedral to become a global inspiration for the 'ministry of peace and reconciliation'.
The ruins of the cathedral have been reserved and have also featured in several television and film recordings in the past, including the famous children's film, Nativity!
What's also amazing about the cathedral is that it is the place where Coventry University students get to have their graduation ceremony, inviting students and family members along.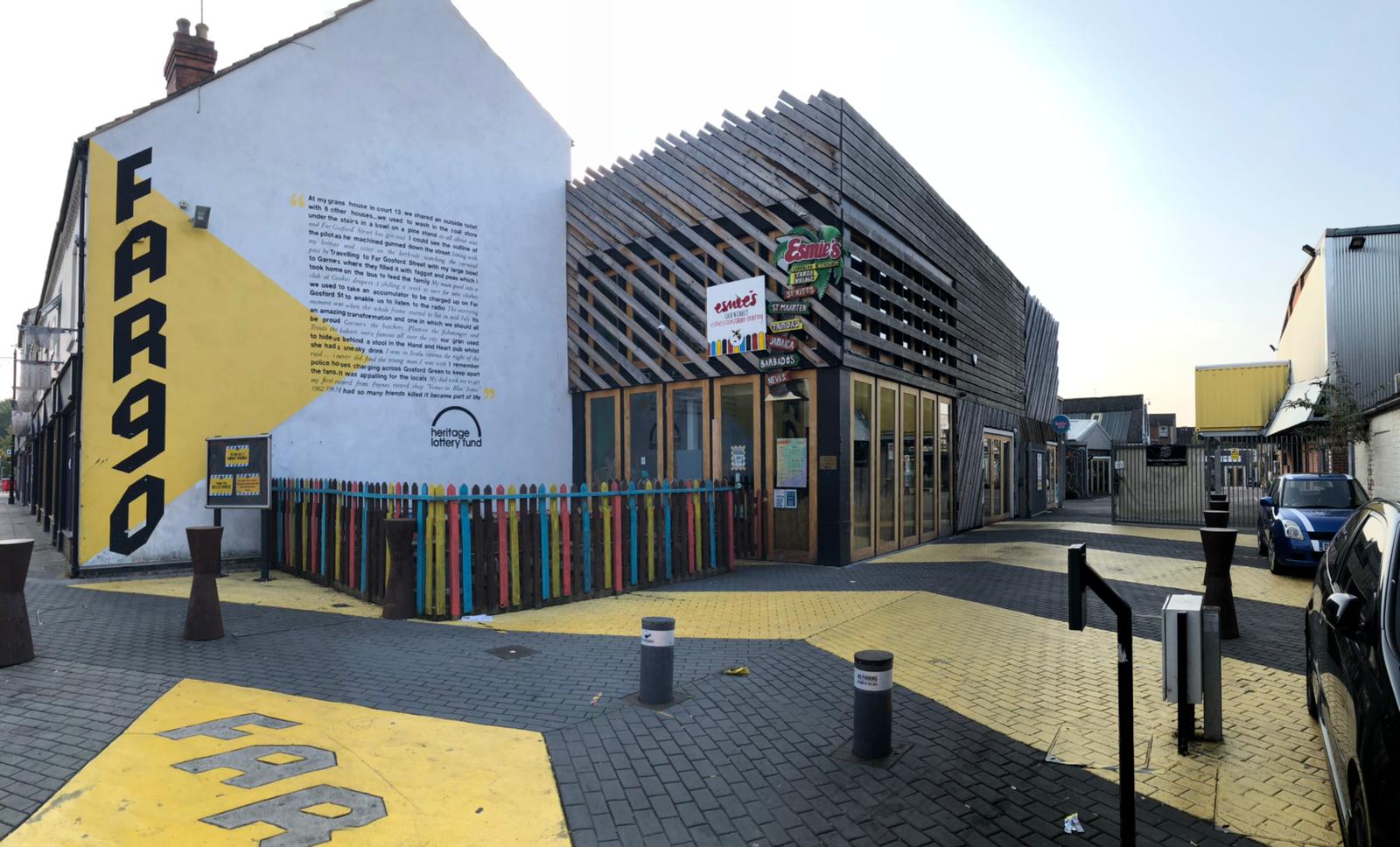 Fargo Village
Fargo Village, is a space which was designed to host a creative quarter of independent businesses, small boutiques, independent cafes and mobile catering units, with the main aim of promoting creativity and to celebrate arts and culture in Coventry!
From small clothing and jewellery jobs to bubble tea, noodles and arts and crafts shops, visiting Fargo Village is a fantastic afternoon out and there is something for everyone. As well as this, this independent quarter hosts several events and exhibitions including food markets, LEGO events and the Chocolate Festival! Yum ;)
Fargo Village is located on Far Gosford Street (around a 10- minute walk from The Hub) so it is easily accessible. For a map of Fargo village see the link below:
https://www.fargovillage.co.uk/fargo-village-map/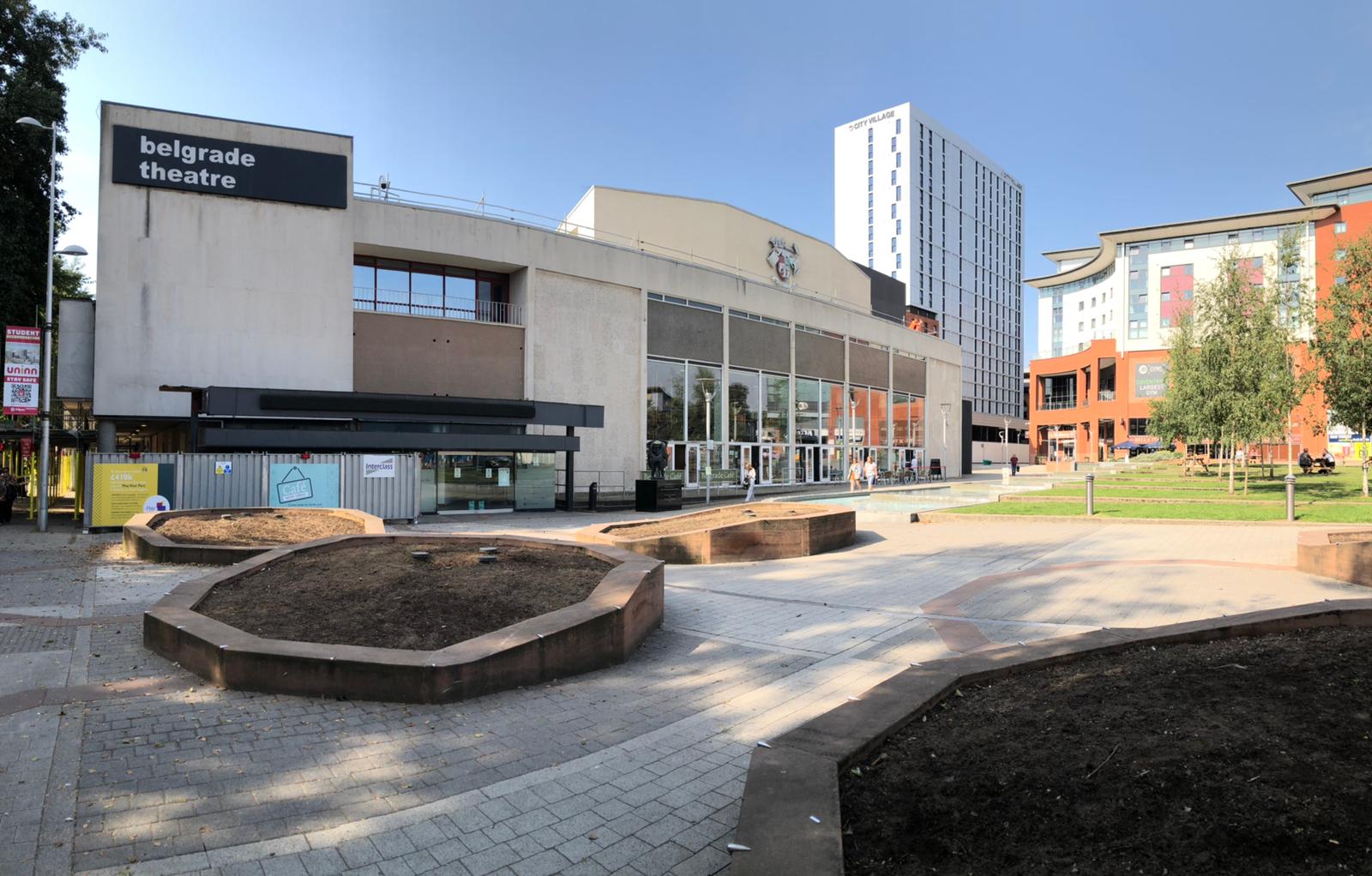 Belgrade Theatre
Named after the capital official sister city, Belgrade theatre is just a 10- minute walk from the University Campus and is the biggest professional theatre of the city.
The Belgrade hosts musicals, comedies, dramas within its two auditoriums and is popular for customers of all ages. Some of the recent shows include The Greatest Showman and an ABBA tribute show. The theatre also has a café so you can grab some food before or after a show if you do visit. J
For more info on the coming shows, see the link below:
https://www.belgrade.co.uk/whats-on/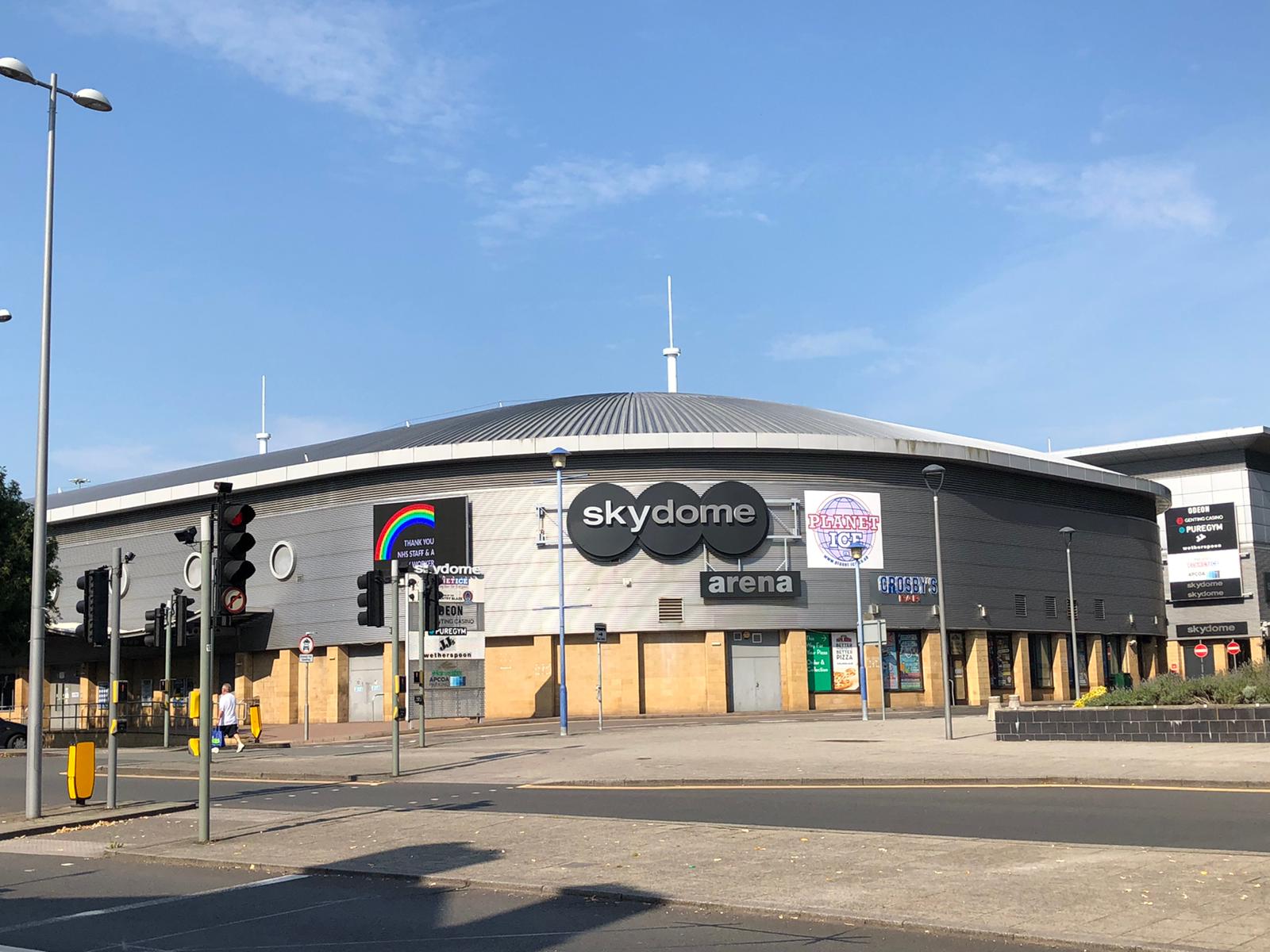 Coventry Skydome
Coventry Skydome hosts several leisure and entertainment activities.
From the Odeon Cinema to watch the latest films, Planet Ice skating rink which home to Coventry Blaze and the perfect place to try something new, Pure Gym to workout and train, the Sky Dome is definitely a place to visit with friends at the weekend.
There is also some fantastic food outlets including The Harvester (where you can use student discount, happy days) and Weatherspoon's (a popular place loved by students!).
So on your next free weekend, plan with friends a visit to the Skydome and make some new memories! J
For more information and a map to find its location, see the link below:
https://coventryskydome.com/visit-us/
Canal Basin
Canal Basin, representing the end of the Coventry Canal, hosts several small shops, a boat hire company (available in the summertime) and some historic architecture of the canal.
The Canal Basin is often a popular spot to start walking from to explore more of the picturesque part of the city. There's even a trek, that lasts 5 miles to Hawkesbury Junction, which is created by artwork so you can enjoy a nice walk.
Perhaps you could take a picnic with friends, or even on your own and stop halfway to eat some lunch! Either way, visiting and walking along the Canal Basin makes for a nice chilled afternoon activity!

Bus Station
Located on Fairfax street (opposite Sainsbury's), Pool Meadow bus station is a good place to know about and visit when planning trips within and outside of Coventry.
Pool Meadow offers bus services locally around Coventry as well as further away. Locally you could visit The Ricoh Arena (3 bus) and explore some amazing shops and food places included New Look, Next and Frankie and Benny's.
Some of the top places to visit outside of Coventry from Pool Meadow is Birmingham (X1 bus), Leamington (11 bus) and Stratford (X18 bus). Bus tickets start at around £4 a day return, so it's a student friendly way of travelling!
As well as this, Pool Meadow station is also the place to catch coaches to further away from Coventry with coach providers such as National Express or Mega Bus (Student discount available with a TOTUM card!). You could travel down to London for as little as £6 or go up north to Leeds or even Scotland from around £15-20 each way!
If you're planning a trip soon, check out the links below for the best prices for bus/coach travel:
https://www.nationalexpress.com/en
TOP TIP: Buy tickets online or inside the bus station inside the kiosk!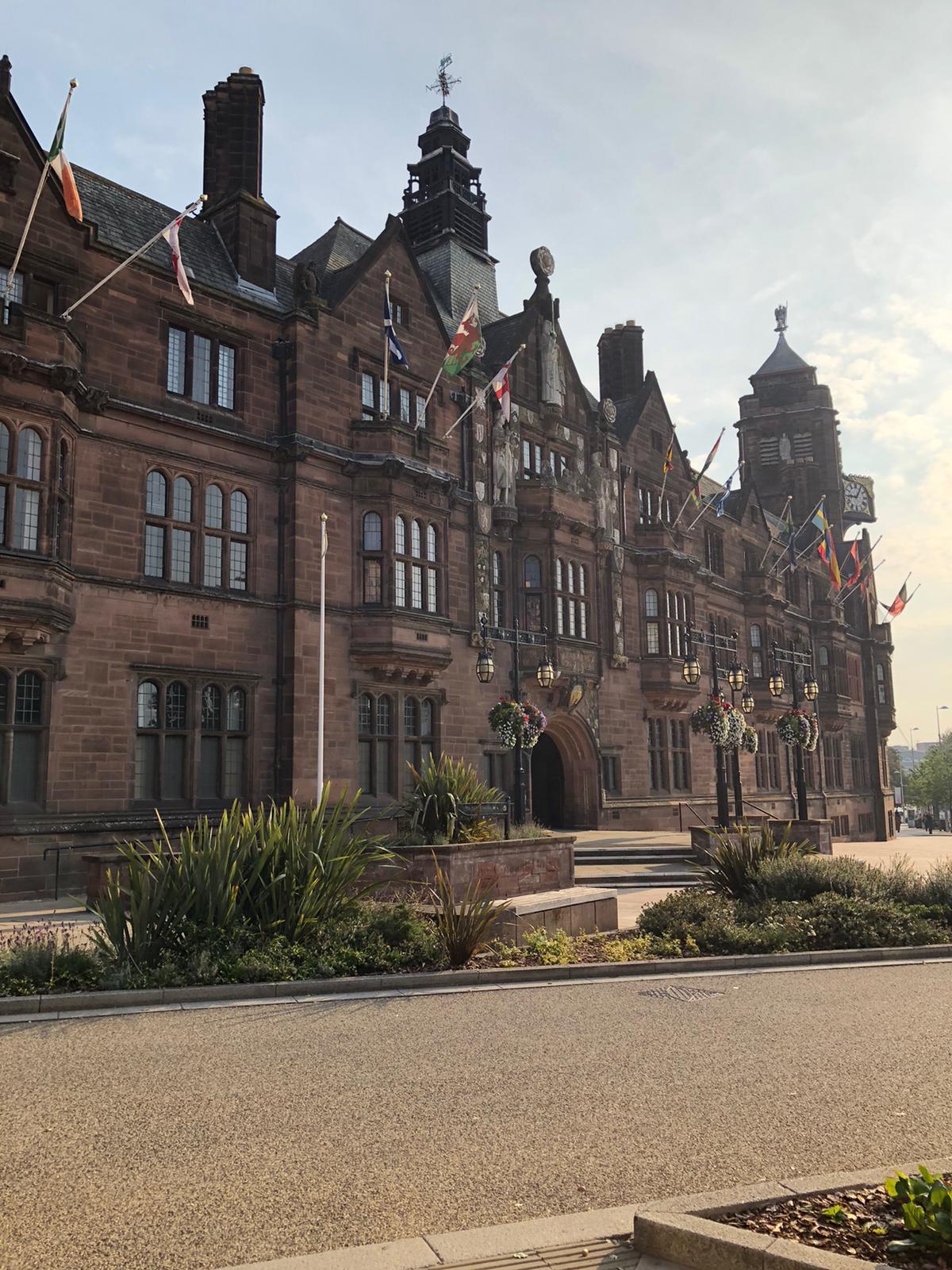 Council House 
The Coventry Council House is the place where Coventry council meetings take place. This 20th century building located on Earl Street, which is a 5 minute walk from campus.
The Council House is the place to go when anybody, including students have Electoral issues such as registering to vote and polling stations as well as for campaigns etc.
The Council House also offers a Coventry Youth Council group, whereby individuals aged 11-21 can apply to join. The main purpose is to allow young people to have their opinions in the decisions made by the Council, as well as carry out campaigns about certain topics and raise awareness of certain issues.
If you would like more information about this, see the link below:
https://www.coventry.gov.uk/youthcouncil
Medieval Spon Street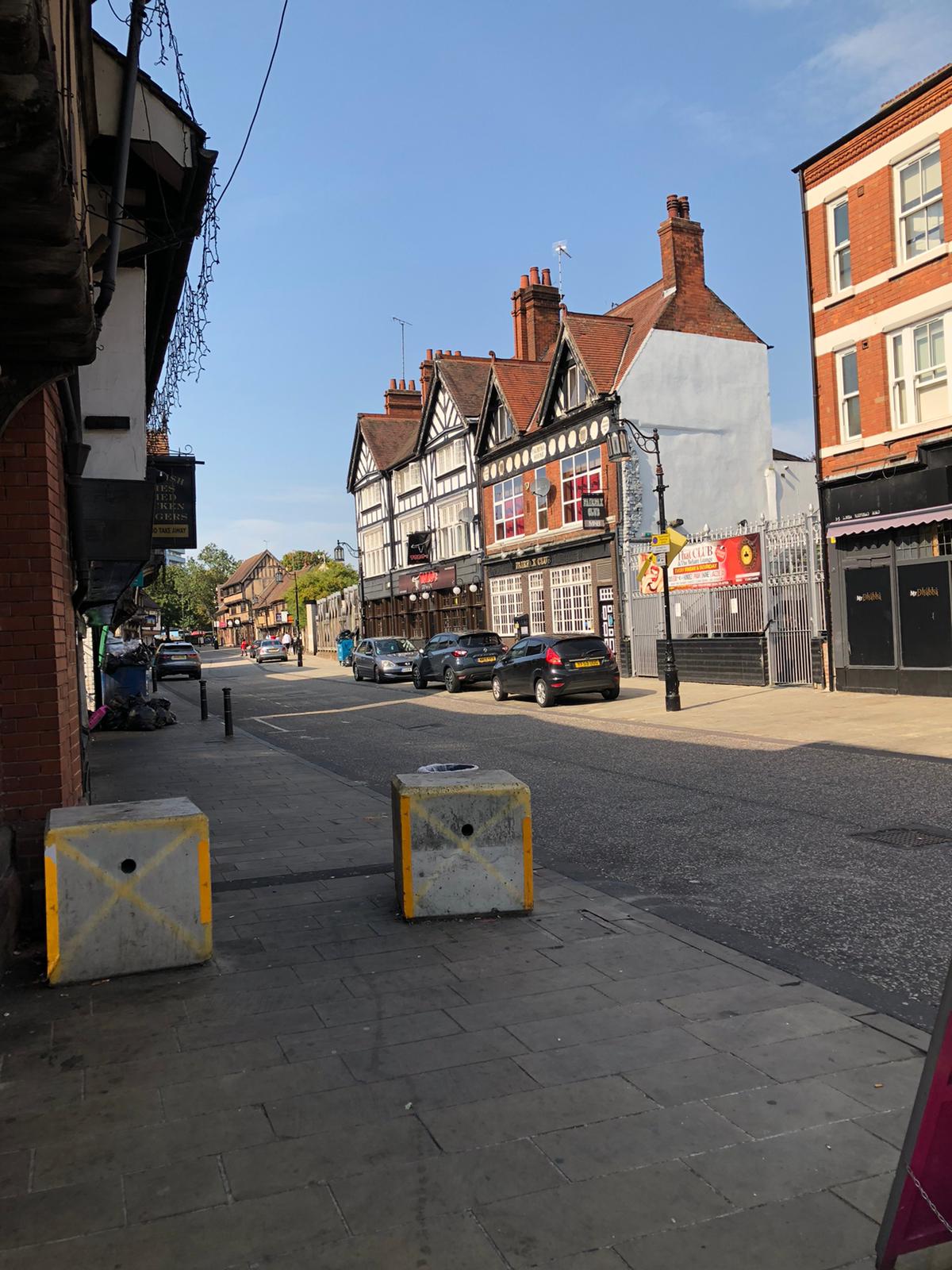 Medieval Spon Street is located in Coventry City Centre and is often referred to as a secret! The history behind this street is that it was once part of a route from Gosford and Birmingham.
This street represents a clear image of what Coventry was like before World War 2, consisting of many Tudor- like buildings. Nowadays, the street consists of several pubs and restaurants, but a lot of the original architecture has been maintained.
One famous place on the road to visit is the Old Windmill Pub which dates back to 16th century (pretty old). Inside it is really traditional and old looking and it's a nice place to grab a drink imaging you're alive during the 1900's.
Next time you go for a walk around Coventry, be sure to include a visit to Medieval Spon Street on your list!
Topics