ResLife
My ResLife Assstant Experience - Glory's Story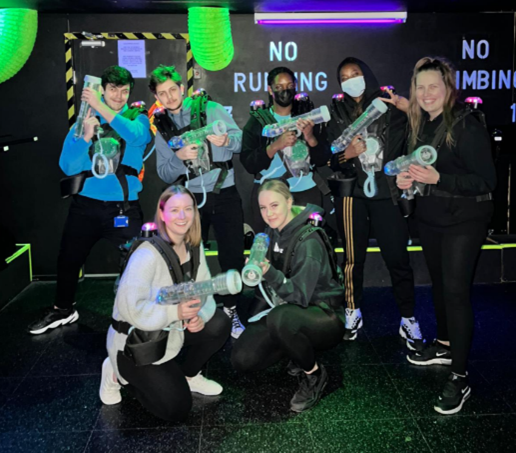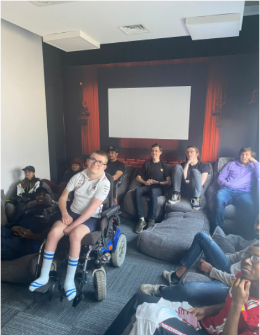 Throughout the year I've been juggling my studies with a job as a Residence Life Assistant at Futurelets. As ResLife assistant I worked throughout all four accommodations (The Cycle Works, Singer Hall, Bishopgate and Godiva Place) holding events and activities for the students who live in those accommodations.
Working as a ResLife Assistant while at university was a fantastic part-time job. The hours were flexible, which was important while being a full student. My colleagues and team were so understanding and friendly. Thanks to the positive working environment, sometimes work didn't even like work.

As a ResLife assistant, we cover a wide variety of tasks. For the students, we did events such as cooking, baking, watching movies, game nights and trips to Liverpool, and Bicester Village. When we weren't doing activities, we also helped with welfare calls where we just checked up on the students who were self-isolating. We also occasionally help the receptionists in the accommodations with some tasks.
As a student, the routine of attending lectures, completing assignments and projects, and perhaps binge-watching Netflix might grow tedious. Being a ResLife Assistant allows you to break the pattern of becoming unproductive. You meet new individuals from various walks of life and can work on various projects that will both challenge and stimulate you. It's a terrific method to keep yourself occupied and active outside of schoolwork.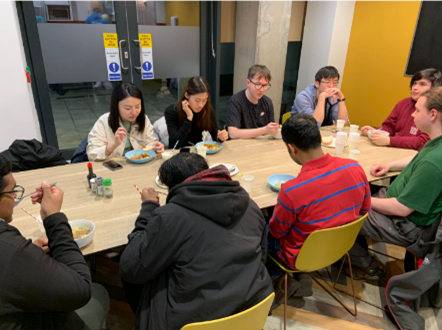 Favourite memories:
I would say that my favourite memory was the Nigerian cooking night. As it was black history month, we decided to hold a cooking night where we cooked traditional food from Nigeria. It was my favourite event because it was my first cooking event and we had a large number of people who showed up. We were able to enjoy each other's company whilst we talked, cooked, made new friends from around the world and ate good food.
Another memorable moment was the picnic which we did in April. It was a really lovely and relaxing day, playing games such as football, and twister, listing to music and socialising.
Challenges:
With ResLife there haven't really been many challenges due to the excellent organisation of things. But I would say I was planning a week ahead – in the sense that each of you would have sent your availability over – so make sure that your personal, university and work life don't clash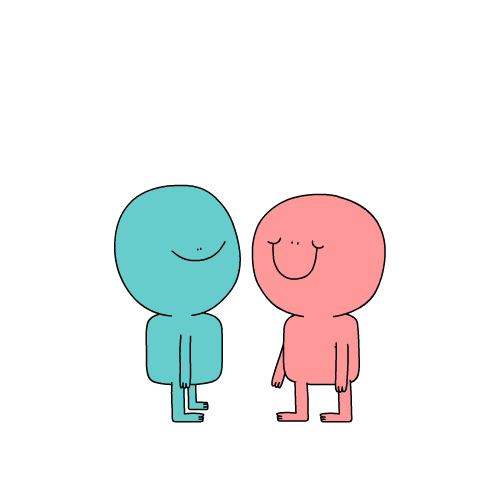 What I have gained:
Working as a ResLife Assistant I have gained many new skills and developed my existing skills such as my interpersonal skills and teamwork skills when working with my team on events. I have also improved on my independence as even when working by myself, my manager tells me the information I need in advance so when it's time for my shift I am well prepared for what I have to do.
Being a ResLife assistant requires a lot of social interaction. People must feel safe approaching you for aid or guidance so being outgoing is certainly a perk in this role. When meeting for the first time, I can be pretty shy/reserved, but as I advanced in this job, I gained confidence and broke out of my shell. It may be a highly rewarding career since you get to meet new people all with their own stories to tell and create lasting friendships. When you realise that the world is far bigger than you first assumed, it's truly an eye-opener. Being on shift may be quite a cultural experience. Not to mention the bonds you develop with your co-workers. I have gained new friends and memories which I will always remember.

I'm going to miss being a Reslife assistant!