Lifestyle
Giving blood – a bloody good time!
To be honest, I hate the sight of blood.
I can't look at the TV if a medical show is on without feeling ill and I find myself very grossed out when friends talk about old injuries. I also hate needles. So, it may be a surprise that I am a blood donor!

Giving blood saves lives and requires much less courage than heroic acts. Even though I hate blood, I find the actual process really easy and comfortable, but if you've never done it before it can seem daunting! The process itself is pretty simple – book an appointment, show up on the day, have a chat and feel a pinch while the nurse puts the needle in at your elbow, spend 5-15 mins flexing that hand and scrolling through Twitter with the other until they take the needle out, and then have some free biscuits and take the rest of the day easy. As someone who doesn't like blood, I just look to the other side or cover my arm with my jacket while donating and it's not even noticeable!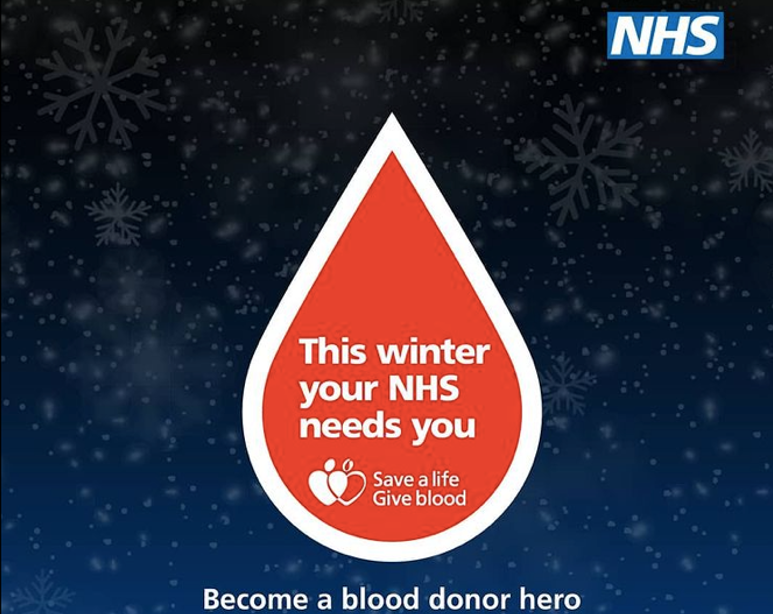 Knowing that a lot of young people don't give blood, I decided to speak to some friends about why they don't donate and what they would want to know as well as some others who do donate and what they think other people should know. So, here's a response to the most common concerns about giving blood:
- I don't know if I can give blood, or if my blood is good/safe.
This came up a lot and is a really valid concern! The basic requirements are that you are aged 17 – 66, weigh between 7st 12lbs and 25st, and are generally fit and healthy. There are a lot of health issues which won't stop you from giving blood and others which might, so if you're unsure you can check them all out on this big list here.

If you're concerned about safety, the key things to know are that you won't be asked to give blood if it could negatively affect your health and that your blood gets screened after you donate so it definitely will not go to someone if it's not safe! It's also worth knowing that before every donation you will be sent a pre-screening form that goes through a lot of excluding characteristics and on the day a nurse will run through everything with you and double-check it all.
- I heard that they take so much blood that you feel really weak after donating!
This is sort of true and sort of false. When you donate blood, you give just under a pint which for the majority of people is less than 1/10th of the blood in your body. While you might feel sluggish and should definitely avoid heavy exercise for the 24hrs after donating, you'll be feeling as good as normal in no time. Also, you can use it as a great excuse for getting a takeaway or getting your flatmates to make you a cuppa!

After I donated a few weeks ago, I walked home and chilled out on the sofa all evening. I did feel a bit more tired the next morning and but no more than if I'd had a busy day on my feet!

Tips from people who have given blood before are to:
make sure that you stay hydrated
eat decently
avoid caffeine before donating
You can still exercise before you donate, just make sure you're recovered by the time of your appointment.
- Doesn't it take ages?
The actual donation takes barely any time at all, just 5-15 minutes! I'm petite, so it took 15 minutes, but a lot of people are done much closer to 5. It's recommended that you allow about an hour for your appointment as that's normally how long it all takes from arrival to leaving after your biscuit break.

- I'm worried it will hurt a lot; I don't want that for 15 minutes!
There's nothing worse than having a blood test and the nurse not being able to find your vein - just thinking about it makes me feel ill! But with donating blood, the nurses are a lot more patient and attentive and won't put the needle in unless they're certain it's perfect. When I last donated in November, I felt the needle as it went in, but it was just like a little scratch. For the next 15 mins, even as I flexed my hand to maintain blood pressure, I couldn't feel the needle at all and would only notice it when I looked (which was not often!).

- I don't know if it is worth it because I can't donate very often.
That's fine! There's no obligation to donate frequently, but it's great if you can. Even so, men can only donate every 12 weeks and women every 16 weeks, so that's a maximum of 3 or 4 donations a year.

- I have a lot of piercings and tattoos, can I donate?
Yes! As long as it's been 4 months since your last piercing or tattoo, then you can donate.

- Is it very COVID-safe?
Yes, it's much safer than a lot of other activities! Currently, donations are by appointment only to allow for social distancing and there are temperature checks upon arrival. They have reduced the number of spaces so there are fewer people there, face coverings must be worn by everyone, and all surfaces are wiped down regularly, plus there's lots of hand gel available. I felt much safer there than in the shops!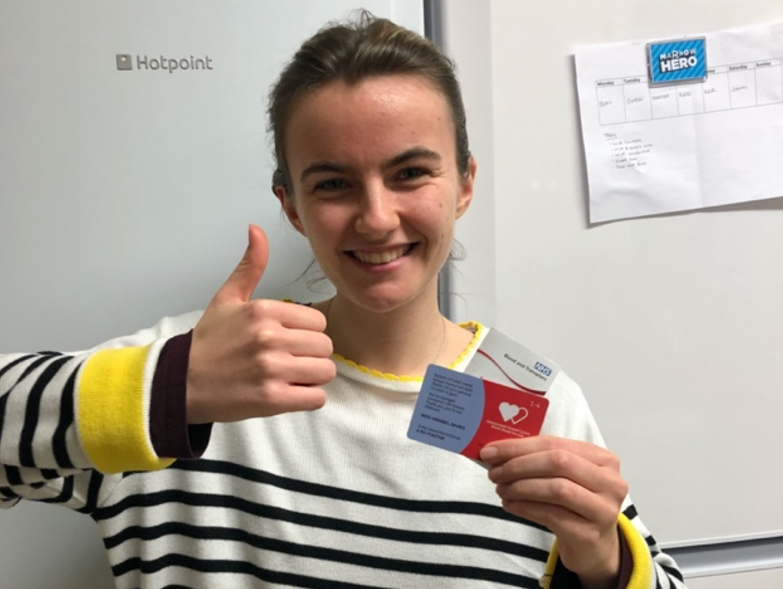 - Sounds good but I've just never gotten around to it… how can I get involved?
If you're in England visit blood.co.uk, in Wales visit welsh-blood.org.uk, and in Scotland visit scotblood.co.uk. All it takes is to make an account and answer some basic questions, then look for appointments near you and book one! There's a lot of explainers and FAQs on their website too, so if there's anything you're not sure of then just head there to learn more!
Topics